---
Welcome to the Fourth litter Page!
---
Luna had her second litter of kittens on Labor Day, September 1 2008! Here's one pic of them on day one at 12 hours old.
There are 6 kittens, all of them healthy, squeaky, squirming, and nursing enthusiastically. More pics to follow!

---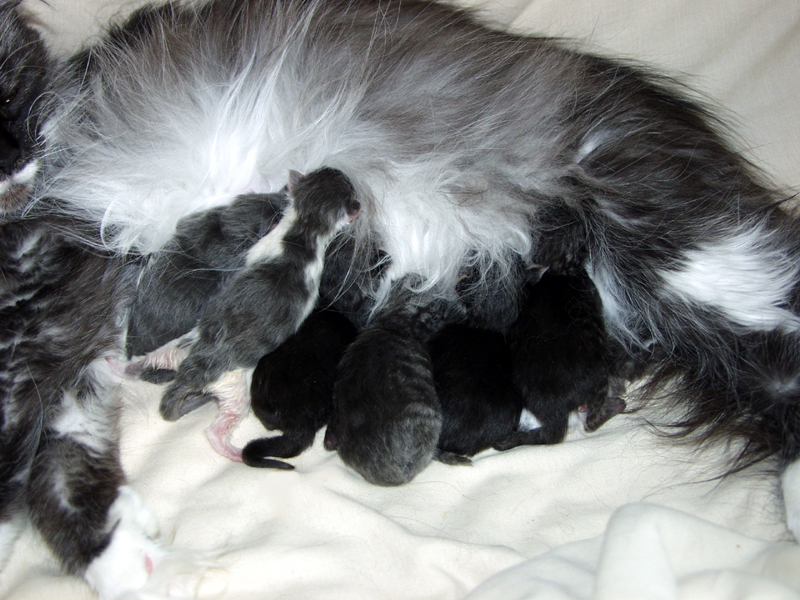 ---
Here are are few pictures taken on Friday when they were 4 days old. The smallest one has nearly doubled her birth weight to 130 grams, and the largest boy is over 155 grams now.

---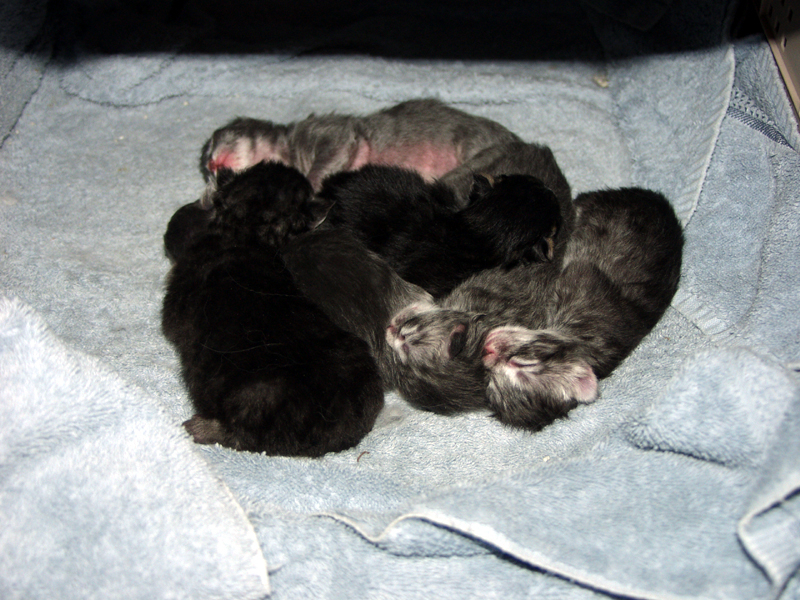 ---
---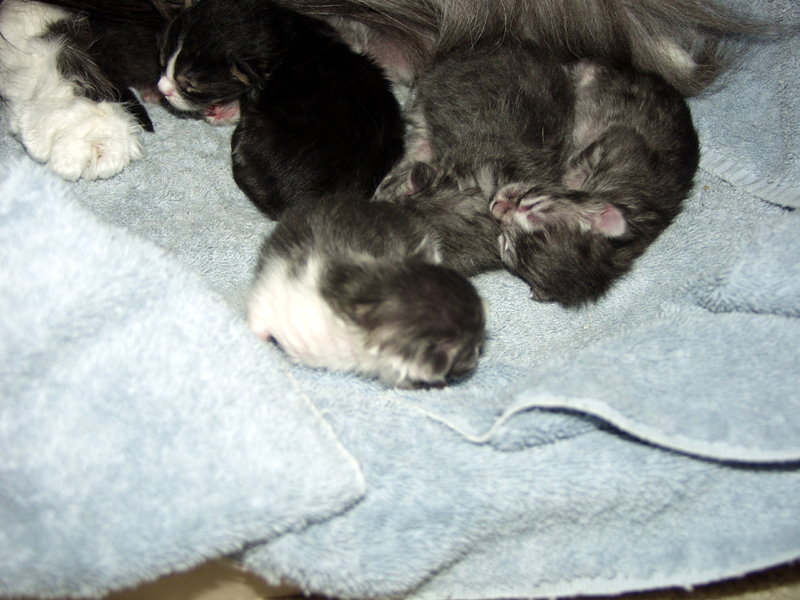 ---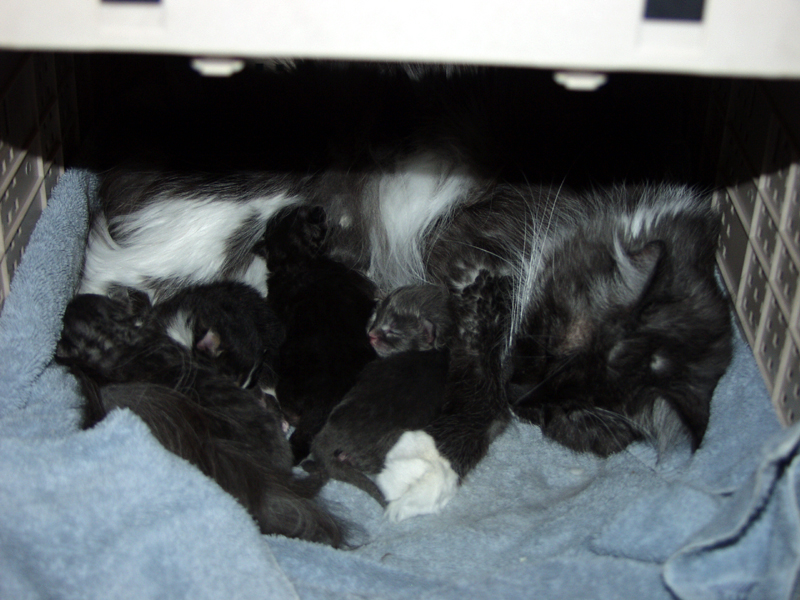 ---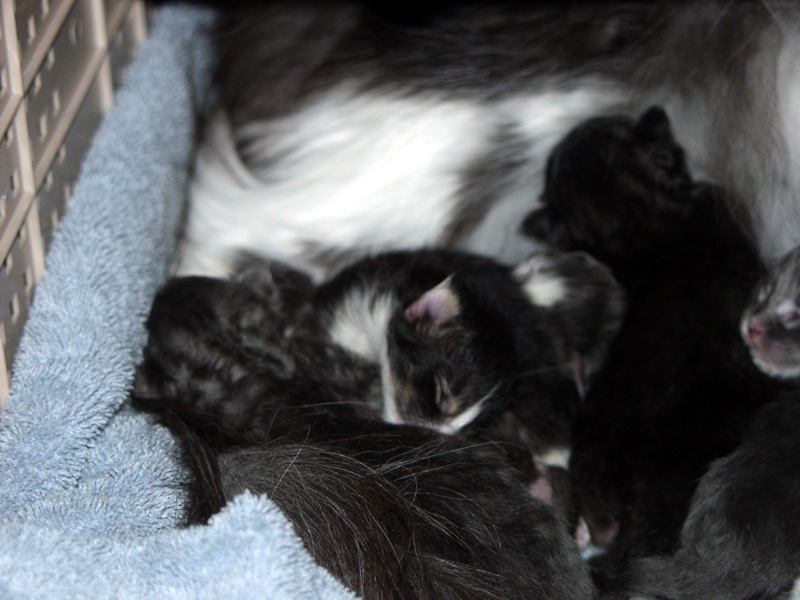 ---
Back To The Marlapp Home Page
---
Last modified: 5 September 2008